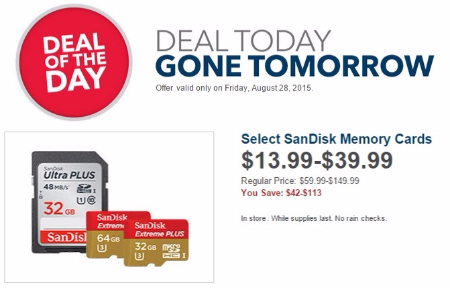 Don't miss our Deal of the Day! Shop in store today and save up to $113 on select SanDisk memory cards.
Prices and offers are subject to change. Deal of the Day item(s) is not eligible for the Best Buy Price Match Guarantee. See store for more details. Other exclusions may apply.
Ends today
Valid through August 29, 2015
Valid through September 20, 2015
Sign Up For Our Newsletter!